Yesterday, I received a package from my friend back home. So I decided to make myself a Filipino meal for breakfast. Rice is a staple in every meal in the Philippines. For breakfast, there's always rice and a variety of dishes ranging from vegetable soup, fried sausage/chorizo, eggs, and more.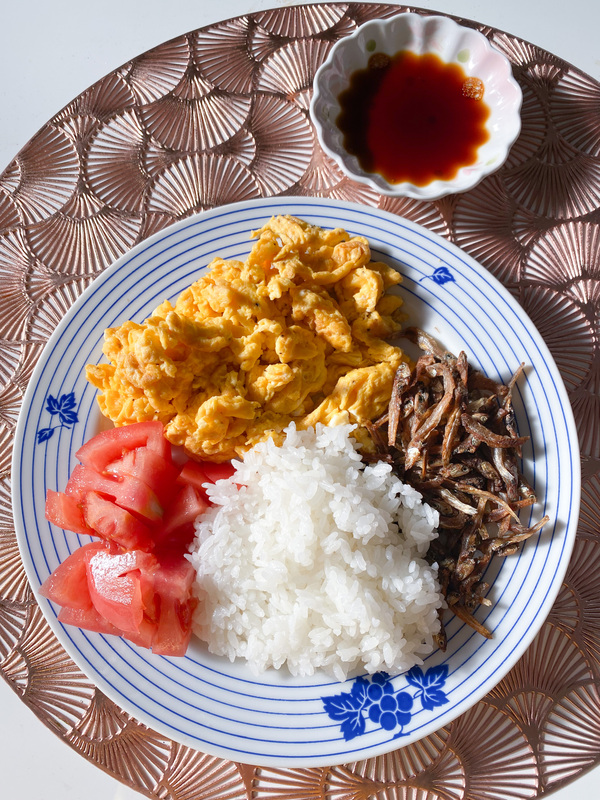 Today's breakfast meal: Rice, Tomatoes, Scrambled eggs, Fried Dilis(Anchovy), Soy sauce 
The dilis is already salty so I dip the tomatoes in the soy sauce, and to complete the experience and feel like I'm really back home I eat with bare hands.
How about you? What do you usually eat for breakfast?
<3 Wendie