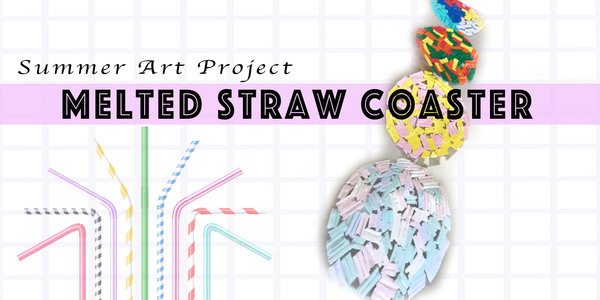 For this years summer art project we did

"Melted Straw coaster"
It's a simple and fun project that Chris Sensei put together for the students. I arrived just in time to participate in this creative project.
The materials needed are the following:
>

straw              

   >

iron
>

scissors              

>

 round steel plate/mold
>

wax paper
Steps: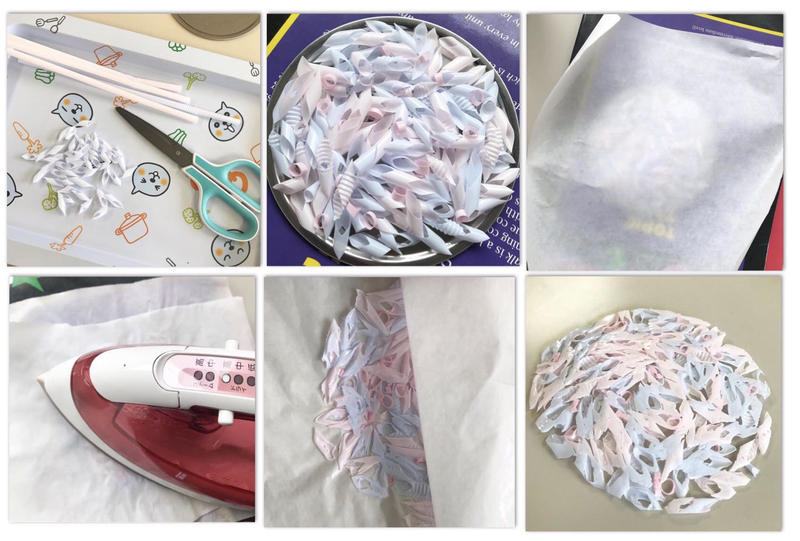 >

Cut the straw into smaller parts
>

after cutting the straw place them in a round steel plate/mold
>

cover the straw with wax paper then press it with hot iron ( the straw will stick on the wax paper then you can remove the iron mold and re-arrange some messy parts)
>

cover the opposite side with wax paper and press with hot iron until all the straw flattens
>

peel off wax paper on both sides and let it cool
>

cute the edges to make a neat finish
This project can be done by students of all ages. Just be extra careful doing it with the younger kids, in our case we did all the ironing for them. They enjoyed cutting the straws and combining colors together. Even I did a few of my own and I had a really great time doing it.
Till our next Project!
xo Wendie