Free Lesson at MML Fukushima
is still on going.
We give free lessons for those
who are interested to enroll
in our english classes.
If you want to learn more about
our free lessons
you can email us
at

info@mml-learners.com
or call us at
090-3123-6485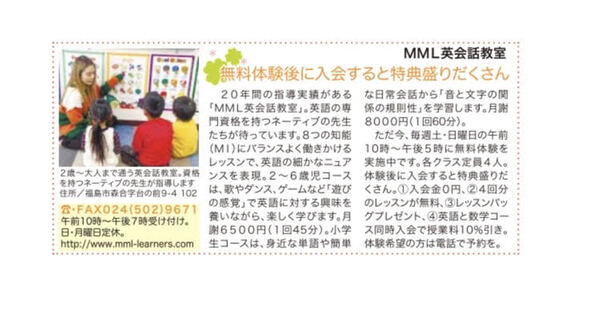 Here is our feature from
Living town newspaper
We hope to hear from you!